Meet the Sales team – Chris Baxter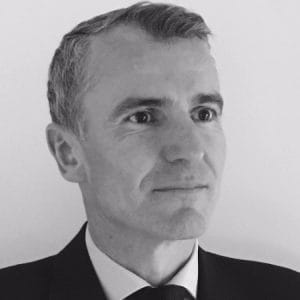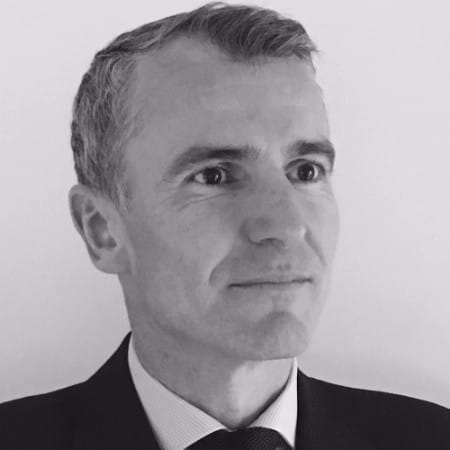 In the last of our staff interviews in the lead up to IMHX, we spoke to Sales Director Chris Baxter about his bucket list, how he unwinds and current industry challenges.
How did you arrive at Hi-Level?
The industry is in my blood as we had a family business in construction. I joined Hi-Level as a Structural Engineer and Project Manager, about 6 months after graduating with a degree in civil and structural engineering. I later moved into Sales but I still use my engineering experience on a daily basis which is fantastic. I get the best of both worlds.
If you weren't in the mezzanine floor sector, what would you be doing?
That's easy, I'd be a fighter pilot! I've always had a fascination with flying since my childhood, and living near Norfolk I'd often watch the Tornado jets diving near The Wash. And who doesn't like Top Gun?
What's top of your bucket list?
I met my wife in Western Australia during a 3.5 week adventure where a friend and I hired a camper van. I would love to recreate that trip with my whole family and explore the west coast together.
What's one of the biggest challenges in the industry right now?
I think keeping up with the pace of technological change is a challenge for everyone, within logistics particularly. Warehouses and distribution centres are increasingly having to look at automated solutions to cope with consumer demand, and mezzanine floor manufacturers like ourselves are well placed to help support the integration of moving conveyors and other material handling equipment.
What was the last book you read?
I'm currently reading an autobiography called 'This is going to hurt' by Adam Kay. It's a journal of a junior doctor and the challenges he faced – it's a real eye opener, I recommend it.
What are you most proud of at Hi-Level?
Developing a very capable team, many of whom have been with us a long time. We have high retention rates at Hi-Level and it's great to see colleagues staying with us and moving into more senior roles over time.
What do you enjoy most about your role?
I get the most enjoyment from meeting our customers and helping to come up with design solutions that meet their needs.
Eat in or takeaway?
Definitely eat in, I like to eat quite healthily. I usually have to follow recipes to the letter, but I do have one recipe I've memorised by heart – pan roasted salmon with purple sprouting broccoli and an anchovy and rosemary sauce. I think my wife wants me to expand my repertoire though!
Who or what makes you laugh?
My children – they come up with such funny one liners and comments and I have no idea where they get it from sometimes. Recently my son was asked to serve drinks and nibbles at a local event, and to break the ice he asked everyone 'How's your life?' which seemed to endear him to everyone!
How do you relax outside of work?
I've always loved playing sport and it helps me to relax and de-stress. I'm learning tennis at the moment and enjoy kite surfing and mountain biking – Hampshire is a brilliant place to live as we have great countryside and coast.
You're a structural engineer – what steel structure impresses you the most?
The Burj Khalifa in Dubai is an amazing feat of engineering. I was lucky enough to view it from the base during a holiday, but didn't get to go up unfortunately….next time!
What's on your playlist?
At the moment I'm taking a trip down memory lane with 90's old school dance music. I recently listened to a Pete Tong series about the history of house music and I'm now reliving my youth!
What's the best piece of advice you've been given in your career?
I was advised at university to get exposure to different sectors and my career at Hi-Level has enabled me to do just that. We work across a very large range of sectors which keeps things fresh and interesting – we can be installing a mezzanine in a large warehouse one day and in a mosque the next. My own advice is enjoy what you do – work makes up a large part of our life and it's important you genuinely like your job (which I do!).